MULTIFAITH ZEN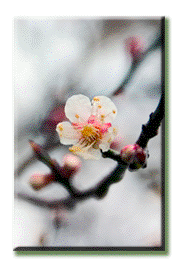 People of all religious (and non-religious) backgrounds are welcome to learn and practice meditation with the Zen Community of Staten Island. We meet in the Kairos House on the Wagner College campus.

The Zen Community of Staten Island is a non-profit organization devoted to creating an American Zen for Family and Marketplace that enables everyone who so desires to develop and sustain an ongoing meditation practice. We are a member of the Zen Peacemaker Sangha and a practice center in the White Plum Asanga.
WEEKLY SITTINGS
Sittings take place every Tuesday evening from 7:30 to 9 PM. Beginners, or those attending for the first time, may arrive at 7:15 for beginners' instruction.
The sessions consist of three twenty-minute meditation periods, separated by intervals of walking meditation. The teacher, Ken Byalin, gives a talk and holds private interviews during the evening.
Occasionally, a guest teacher attends. In the past, Roshi Robert Kennedy, Paco Lugoviña, Ray Cicetti and Michel Dobbs have spoken at sittings.
For more information, contact kbyalin@hotmail.com
From
Appreciate Your Life: The Essence of Zen Practice —
Who is the Buddha? Shakyamuni himself was Hindu. Being Hindu, he awakened and was called the Awakened One, or Buddha. So the word buddha means "awakened one" and was used even before Shakyamuni's enlightenment. In this sense, Buddhism is a general term. So we could say that being Christian or Jewish, you could also be Buddha. In this context, there is no contradiction in having another religious background...

From this angle we can also say it does not matter if you are Japanese, Chinese, black, brown, or white...Anyone, anytime, can commit to accomplishing the awakened life. We do not need to label ourselves Buddhist. Just follow the enlightened Way, or the awakened Way. This is enough.
— Taizan Maezumi Roshi, Shambhala Publications, 2001.
Contact the site administrator here: info@zencommunitysi.org